The weather strip are the supporting products for doors and windows in buildings. Due to such performances as dust and wind prevention and sound and temperature insulation, they have been widely used for the sealing the doors and windows in buildings, vehicles and ships. The weather strip features its aging resistance, high durability, environmental protection and material saving.
This product is composed by silicified P.P.BCF, BCF Filament, polypropylene granules and polypropylene flakes. The product passed the test held by the state building materials test center in accordance with the industrial standard JC/T635-1996 and is conforming to the related requirements.
The density of 300 pieces of flosses per cm2 ensures reliable air-tightness.
The sandwiched design enhances the airproof and waterproof performances.
Special treatment with silicone oil on the flosses provide high flexibility, water resistance and aging resistance.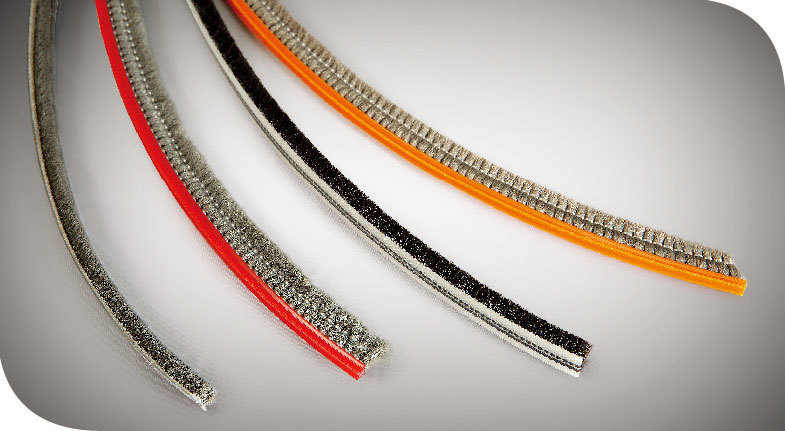 Low bulking of the P.P.BCF ensures the sheafing of the weather strip.
Silicification treatment on BCF Filaments provides the functions of water resistance, high wearability and anti-UV performances.
Bottom plate made of polypropylene with high performances of aging resistance and law-temperature brittleness.
The weather strip have the same life time as the profiled materials.
Large size: 300-500m/package
Large-size packaging ensures non-deformation and neat arrangement of the weather strip.